Five former Memphis police officers were indicted Thursday on murder charges in the death of Tire Nichols, whose beating after a traffic stop was captured on video that "sickened" a top Tennessee law enforcement official.
The officers, Tadarrius Bean, Demetrius Haley, Emmitt Martin III, Desmond Mills Jr. and Justin Smith, were fired after Police Chief CJ Davis said they violated department policies during the Jan. 7 arrest that led to the arrest. Nicholas's death.
The five former officers were charged with second-degree murder, two counts of official misconduct, two counts of aggravated kidnapping, one count of official oppression and one count of aggravated assault, prosecutors announced.
"The actions of all of them resulted in the death of Tire Nichols and they are all responsible," Shelby County District Attorney Steve Mulroy told reporters.
Second-degree murder, the most serious of the charges, "is knowing murder," the prosecutor said.
Video of the encounter with Nichols will be released after 6 p.m. local time on Friday, according to authorities.
More coverage of the death of Tire Nichols
Haley and Martin were being held in lieu of $350,000 bail, while Bean, Mills and Smith will need to post $250,000 to leave custody, jail records show.
The Tennessee Bureau of Investigation led the investigation, and agency director David Rausch said the video will be clear.
"Simply put: this should not have happened," he said. "I have been a police officer for over 30 years, I have dedicated my life to this profession and I am wronged. Frankly, I'm shocked. I'm disgusted by what I saw."
Rausch added: "Let me be clear: what happened here does not at all reflect proper policing. This was wrong. This was criminal."
The accusations were welcomed by the victim's family.
The charges against the officers give us "hope as we continue to press for justice for Tire," according to a statement from Benjamin Crump and Antonio Romanucci, the Nichols family attorneys.
"This young man lost his life in a particularly disgusting way that points to the desperate need for change and reform to ensure this violence stops occurring during low threat procedures, like in this case, a traffic stop," they said.
"This tragedy meets the absolute definition of needless and needless death."
The first findings in an autopsy show that Nichols was severely beaten before he died, lawyers said earlier this week.
He Nicholas, 29 years old. died on January 10, days after the confrontation with the police that landed him in the hospital.
Nichols had been pulled over in the Hickory Hill neighborhood of Memphis for alleged reckless driving, authorities said.
After an "initial altercation" when "pepper spray was deployed," the motorist ran, Mulroy told reporters Thursday.
"There was another altercation at a nearby location where Mr. Nichols sustained serious injuries," Mulroy continued. "After a while of waiting, an ambulance took him away."
Mulroy declined to go into more detail about the deadly confrontation.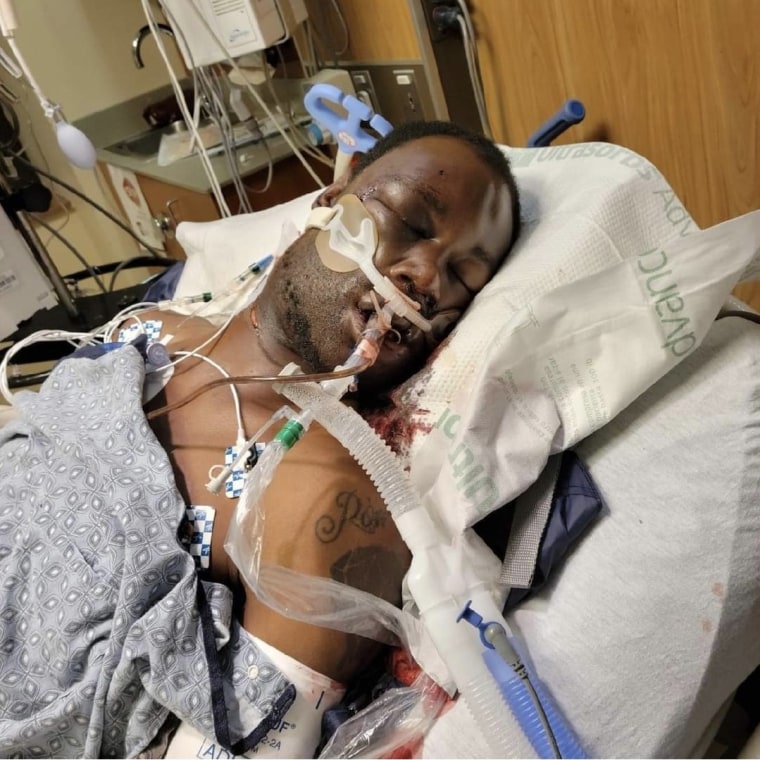 A photo provided by his stepfather showed Nichols hospitalized with blood on his face and what appeared to be a swollen eye.
Nichols' family and their attorneys, Crump and Romanucci, viewed the body camera footage of the encounter.
Romanucci described it as a "non-stop, brazen, unadulterated beating" for three minutes, saying officers allegedly treated Nichols like a "human piñata."
Crump likened the footage to "the Rodney King video," referring to a 1991 bystander video of LAPD officers beating a black man.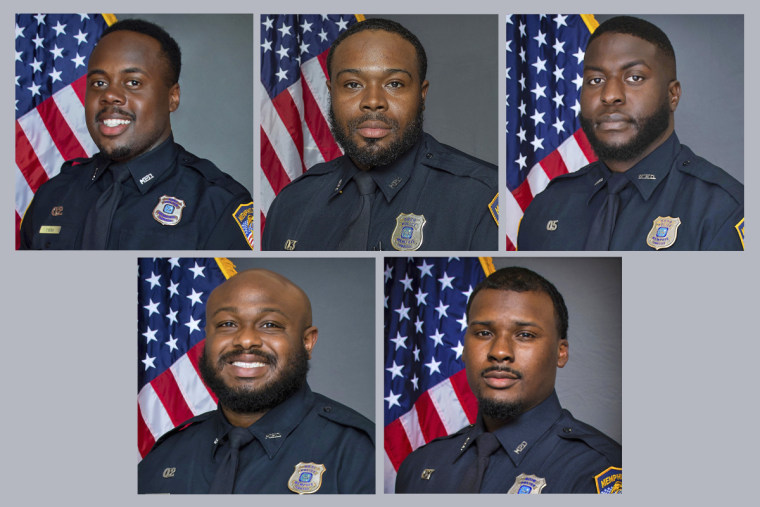 In a video statement On Wednesday, Davis called the incident "egregious, reckless and inhumane," conduct that he said people can see for themselves when video of the arrest is released. She said the officers "were found directly responsible for the physical abuse of Mr. Nichols."
Representatives for the Memphis Police Association, which represents rank and file officers, could not immediately be reached for comment Thursday.
When the images are made public, NAACP President Derrick Johnson said he hopes it will spur lawmakers to take decisive action to reform the police.
"Tell us what you are going to do to honor Tire Nichols," Johnson said in a statement Thursday. "Tell us what you are going to do to show her family, her beloved son, and this entire nation, that her life was not wasted in vain. We can name all the victims of police violence, but we cannot name one. only law it has passed to address it."
In a statement, the Rev. Al Sharpton, who is also an MSNBC host, said the police video was designed to make sure officers are following the law.
"There's no point putting a body camera on a cop if you're not going to hold him accountable when the footage shows him relentlessly beating a man to death," according to Sharpton.
"Firings are not enough. Indictments and arrests are not convictions. As we have done in the past, with George Floyd, Ahmaud Arbery and others, we will stand with this family until justice is served. A conviction sends a message to the nation that cops can't hide behind their badge after committing a heinous act like this."
This is a developing story. Please check for updates.