Following his dominating performance in the Philadelphia Eagles' NFC Championship Game on Sunday, quarterback Jalen Hurts revealed that there may have been a point in his career where not everyone was convinced that he was the leader of the franchise.
The Eagles They clinched their first Super Bowl berth since the 2017 season with a 31-7 win over the San Francisco 49ers.
During his post-game press conference, Hurts was asked to reflect on his first year in the league when former head coach Doug Pederson was finally fired after a 4-11-1 finish to now become contenders for the Super Bowl just two seasons later.
EAGLES HURTS' JALEN, CHIEFS' PATRICK MAHOMES SET TO MAKE SUPER BOWL HISTORY
The former second-round pick took the opportunity to point out that he felt like some people weren't happy with his presence in Philadelphia at the time.
"Well, my first year here, I mean, they probably didn't even want to recruit me here. Probably one of those things, but it always handles itself."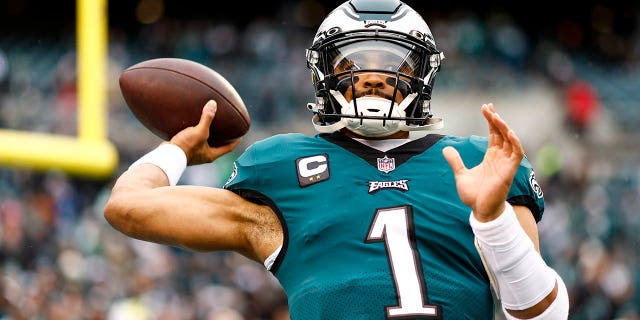 CLICK HERE FOR MORE SPORTS COVERAGE ON FOXNEWS.COM
Later he was asked to explain who it was that did not want him. Hurts declined to elaborate, but explained that his faith played a role in his perseverance.
"I know it was a big surprise to a lot of people. A big surprise to a lot of people. But my favorite verse, you know, I went through a lot in college and it stuck with me. John 13:7 'You may not know it now, but you'll understand later.'
"I hope people understand."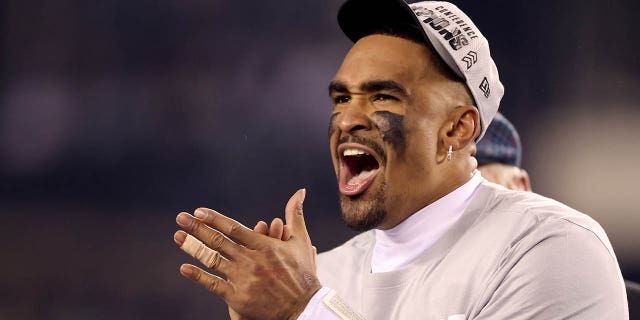 CLICK HERE TO GET THE FOX NEWS APP
Hurts finished 15 of 25 passing for 121 yards and rushed for 39, improving to 16-1 as a starter this season.
"I never knew how far we would go," he added, "but I never said it couldn't be done."
Associated Press contributed to this report.