The NFL's competition committee is expected to take a closer look at the plays that led to injuries in last weekend's divisional round of the playoffs.
One of the plays the committee will review is the "mechanics" of the tackle that injured Dallas Cowboys running back Tony Pollard's ankle, according to a Washington Post report.
Officials will also examine the play that led to Patrick Mahomes' high ankle sprain.
CLICK HERE FOR MORE SPORTS COVERAGE ON FOXNEWS.COM
Pollard was grabbed from behind by San Francisco 49ers defensive back Jimmie Ward, who pulled for the run as he dropped his own body to the turf.
Under current NFL rules, Ward's tackle on Pollard is allowed.
COWBOYS' MICAH PARSONS DENIES SPECULATION THAT BRANDON BEANE TWEET WAS A JAB ON DAK PRESCOTT
As a result, Pollard's leg was pinned underneath. Tests later confirmed that Pollard had a high ankle sprain and a fractured fibula. The Pro-Bowl running back underwent surgery earlier this week.
The report mentions that the league routinely reviews plays during the offseason.
Pollard is set to enter free agency this offseason.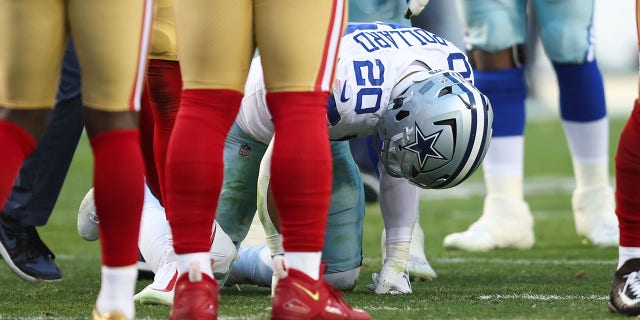 Patrick Mahomes' ankle capsized during a tackle last weekend. The MVP candidate is expected to play in the AFC Championship Game on Sunday despite suffering a sprained ankle.
Jaguars defensemen were not named for the play because the actions were also considered legal under league rules. But the competition committee will also discuss tackle when it meets this offseason.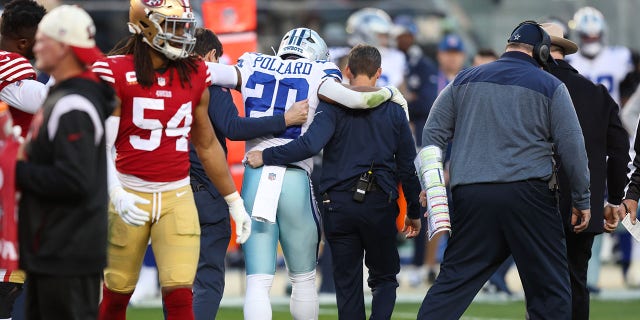 The NFL previously modified its rules to prohibit horseneck tackles and low blows on quarterbacks due to the likelihood of injury.
CLICK HERE TO GET THE FOX NEWS APP
A discussion in the coming months about these two plays doesn't mean the league will change any rules, but certain tackles could come under more scrutiny in the future.